REALTOR® | STARKEY Realty
STARKEY Realty
132.5 North Main Street
Concord, NH 03301
Email Phone: 603-573-6122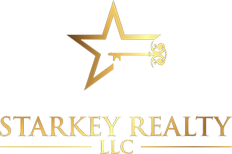 About Patrick
Patrick brings a unique background to Starkey Realty. Prior to opening Starkey Realty with his wife Melissa, Patrick served in the United States Air Force for 5 years and then as a local Police Officer for 10 years. Patrick is now serving his community again and has aligned his business with Homes For Heroes, the Nation's largest Her rewards savings program in the country. Patrick reduces his Real Estate fees for Military, Veterans, Police Officers, Fire Fighters, Teachers and Health Care Professionals as a thank you for serving their communities. The result of this is a savings of thousands of dollars when a Hero sells their home and an actual check given back to a Hero when buying a home which is on average around $2000. www.homesforheroes.com
In early 2017 Patrick and Melissa were selected to lease out Remi's Block 20 unit luxury apartment complex in downtown Concord NH. With an expectation set for several months Team Starkey leased out the project in 1 month.
Patrick and Melissa currently own several rental properties and enjoy working with other like-minded investors.
Patrick's areas of expertise are: luxury real estate, investment properties, veteran assistance, first-time home buyers, commercial projects and marketing. Patrick brings his focus, work ethic and passion to exceed his client's expectations!
Call Patrick today: 603-573-6122