REALTOR® | STARKEY Realty
STARKEY Realty
132.5 North Main Street
Concord, NH 03301
Email Phone: 603-573-6122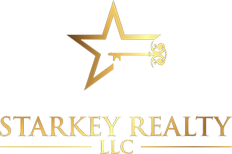 About Meaghan
Meaghan Whittemore is one of Starkey's first agents. At just 25 years old, her career in Real Estate is thriving. Meaghan sold her first home in Salem NH which sold in under 30 days during a blizzard! Meaghan was born and raised in Southern NH and knows this area extremely well.
With a background in finance and social media marketing, Meaghan's career in Real Estate took off fast! She uses this experience to market her client's listings on multiple social media platforms to reach more buyers than traditional real estate marketing techniques! Meaghan is proud to be helping her generation realize that they can stop renting and start owning. Meaghan's areas of expertise are first time home buyers, relocation, rentals, second home purchases and more. Meaghan started her real estate career to make an impact and not just a living!
If you are looking to buy, sell or rent in Southern NH, Meaghan is the Starkey agent for you!